SecretHostess Escorts
SecretHostess is an International Escort Directory Catering to Australia, UK, Germany, France, Canada Showcasing Escorts in Sydney, Melbourne, London, Paris, Berlin and Other Cities.
Top Countries
All Countries
SecretHostess.com is one of the fastest growing International Escorts directory. All of the stunning female escorts listed on SecretHostess.com are independent escorts and provide sex services such as compassionate girlfriend experiences, hot and horny porn star experiences and fast and furious BJ services.
Female escorts on SecretHostess.com can be located all over the world in Major cities such as London, Toronto, Paris, Dubai, Tokyo, Singapore, Sydney, Melbourne and other cities.
What Type of Services Do Sex Workers on SecretHostess.com Offer?
Independent sex workers on SecretHostess.com can offer you a fully comprehensive range of sex services. Spend some sexy time with at least one of these model like sex escorts and experience sex services such as gal next door sex encounters, vixen-like porn star experiences and a sensual massage that will keep you feeling calm and relaxed for many days to come.
Talk dirty with your gorgeous sex worker on SecretHostess.com, these divine creatures love it when you whisper dirty talk in their ears. They also love to French kiss, cuddle and hug you with their big warm hearts.
Spend some sensual time in the shower with your sex worker, they love to indulge in water play and rubbing themselves against you. In the shower or bath. Try new water play fetishes together such as sploshing with food and watery liquids. Delve into the unknown with your sex worker.
Treat yourself to multiple sex positions with your sex worker on SecretHostess.com, they love to engage in sex positions such as doggy style, 69 and the missionary position. Cum multiple times during your lovemaking session as the sex escorts on this fast-growing International Escort Directory love to provide you with an unrushed intimate sex service.
Do Call Girls Like to Provide Fetishes, Role Play and Cross Dressing?
Call girls love to provide a fun, safe environment for you to explore sex services such as fetishes, role play, fantasies and cross-dressing. These call girls have open minds and will help to support you in exploring your sexuality.
Delve into sexual fetishes such as golden showers, foot fetishes, bootie worshipping and boob worshipping.
Have your independent call girl on SecretHostess.com sprinkle you with a golden shower. Ask her so she can pee all over your body and into your mouth. Taste her pussy with your mouth and give her the oral that she so much yearns for. Finger her wet juicy pink pussy whilst you are there so she can cum multiple times with complete exhilaration.
If worshipping your call girl's feet is more your thing, then why not book a foot lovemaking session with your call girls on SecretHostess.com to spend some sext time kissing and licking her feet and suck on her freshly painted toes.
Many call girls on SecretHostess.com have round voluptuous booties that will leave your head spinning, spend an afternoon with at least one of these delicious call girls worshipping her juicy bootie. She will absolutely love it when you kiss it, lick and worship it.
Rub you big horny protected cock all over her round, bouncy bootie and then find yourself mounting her from behind for a little bit of butt and anal play. Make sure that you rim her from behind, finger her pussy and anal hole and kiss it all over.
Boob worshipping is such a sexual fetish that you will find yourself among your call girls boobies for hours. Nestle into her soft juicy titties that are ready and waiting to be kissed, licked and fondled.
Spend hours sucking her pink perky nipples and have your call girl in London, Paris or Dubai titty fuck you and make your horny covered dick nice and hard. If you are a boob man, look for call girls that have natural C, D, and DD cup breasts so that you can have absolute horny time with them.
Call girls on SecretHostess.com also love to roleplay out your sexual fantasies, delve into the forbidden with sex fantasies such as nurse/doctor scenario's, uni student/ lectures fantasies and secretary/boss fantasies.
Ask your call girl to dress up in sexy costumes such as play bunny costumes, French maid Costumes, sex kitten and cheerleader costumes. Ask your horny call girl on SecretHostess.com to use sex toys such as vibrators, dildos and sensual edible oils.
Indulge in erotic sex board games as your call girl wears edible knickers for you to remove with your very horny mouth and teeth. Lick her through her crotchless undies and enjoy mutual oral with each other.
If cross-dressing turns you on big time, then your call girl on SecretHostess.com in London, Toronto, or Sydney will help you to fulfil those fantasies as well. Dress up in women's clothes, lingerie or swimming togs and wear those sexy high heel and fishnet stockings that you have always desired. Finish off your look with long wigs and sexy makeup, role play out your cross-dressing fetishes in a warm and inviting atmosphere.
For those horny men that like to have more than one lover at a time, your call girl on SecretHostess.com, may provide sexual fantasies such as couple sex, group sex, MMF and lesbian sex, just check with them when you call them or message them.
Do Escorts Provide MILG and BDSM Services?
Some Independent sex kittens on SecretHostess.com love to delve into MILF sex services and BDSM, simply call them or message them to find out more information.
Be prepared for an extensive range of MILF and BDSM services in London, Paris, Sao Paulo, Melbourne with sex services such as spanking, ball kicking and protected cock sucking, you will certainly be booking to come back for more.
Your MILF or sex kitten on SecretHostess.com may like to tie you up with rope and chains and use a blindfold and gag just to take it to the next level of eroticism. Your sex kitten may also have fluffy handcuff, leather whips and feather ticklers to spice it up a bit more.
Sexy bondage with you is on her mind and she can take it as far as you like to go. Let your sex kitten know exactly what turns you on and she will certainly do her best to make you feel like you have just hit the jackpot.
Whilst you MILF has you tied up, she will most probably give you the best protected blow job that you have ever experienced in your life. Be prepared for plenty of licking, slurping, licking and gagging as she performs deep throat on you.
Be prepared for plenty of pulling, tugging and exotic blow job fetishes such as hot and cold cock play. Your sex kitten on SecretHostess.com may like to tease your penis with hot and cold fetishes such as cold ice and hot food that she will rub all over you and lick off with her juicy lips and wet mouth.
Your sex kitten may also like to face fuck you with her juicy pussy or she may even like bootie fuck you with her round bouncing ass.
Just to take your BDSM sexual services to the next level, your sex kitten in London, Sydney or Toronto may also like to use sex toys such as cock rings and but plugs. She may even have leather collars with leads and nipple rings to take it to the extreme of BDSM sex services. Just ask your sex kitten on SecretHostess.com, just how far she would like to go when you contact her.
Some sex kittens on SecretHostess.com provide the best protected anal fucking service that you could ever hope for. Indulge deep into erotic anal sex that will totally blow your mind. Fuck her deep inside with sensual oils that will help you to slip your protected cock in and out of her ass.
Have you sex kitten return the favour by wearing a strap on so that she can peg you from behind, pegging is most enjoyable and erotic to those horny men who like to be fucked up the ass. Cum multiple time during your anal sex service and enjoy the fun and erotic sex together.
Do Social Escorts on SecretHostess.com Provide Sensual Massage?
Many social escorts on SecretHostess.com in London, Cairo, Berlin, Athens and Brisbane provide nude sensual massage, erotic massage, body slides and body to body rubs.
Indulge in a relaxing sensual massage with at least one of these model like social escorts on this fast-growing Escort Services Directory. Many of them will spoil you with their magical hands, warm and friendly personalities and natural D cup breasts.
Your social escort may also dress up for you in sexy lingerie such as lacy knickers, see through bras and fish net stockings and 6 inch black high heels. Your social escort may even strip for you before you have a sensual massage if it's part of her service. Watch her take off her sexy lingerie, piece by piece until she reveals her voluptuous size 8 body and smooth white milky skin.
Her long flowing silky hair perky breasts and juicy pink pussy will entice you to want more, but before you so, ask your social escort if she can lap dance for you before she massages your tired and weary muscles.
Her soft massages hands will sooth away all of you tension, leaving you feeling calm and relaxed. Many social escorts on SecretHostess.com in UK, Germany, France, or Australia, will let you run your hands up their slender long legs and touch their sweet smelling pussy.
Fondle he bouncy perky tiitie's with your fingers and give them a lick and suck as she brushes past you along the way. Depending on what your social escort provides, she may even let you titti fuck her with you hard throbbing protected cock.
To finish off your sensual nude massage you can either opt for covered hand relief or you can choose a sensual covered blow job with your horny social workers wet and experienced mouth. Either way, you will most probably feel totally relieved when you blow your load everywhere.
Your social escort on SecretHostess.com, may also provide other sex services such as COB, COT, COF as well as protected Greek, Spanish and Italian. Some social escorts will allow you to take photo's and film your wild ride together, simply as them iof they provide that sex service when you contact them.
Do Play Bunnies on SecretHostess.com Provide outcalls and incalls?
Be spoiled in UK, Germany or France with plenty of play bunnies offering outcall's to your hotel or home. Many of these divine creatures are more than happy to visit you, saving you time and inconvenience.
Outcalls are also great for privacy and discreetness, having your play bunny come to visit you means that you can just sit back, relax and wait for them to come to you.
Perhaps you would prefer to see your play bunny for an incall instead at her hotel or place of work. Simply call her or send her a message to see if she offers that service.
Play bunnies on SecretHostess.com also offer companionship services such as dinner dates, movie dates and travel companionship.
Let them spoil you with plenty of kissing, cuddling and hugs when they spend time with you over dinner or just at your home or hotel.
These stunning model like play bunnies can offer sex services that last for a short stay, quickie, 30 minute service or a 1 hour service. They ca also provide an afternoon stay, overnight or weekly visit's, each independent play bunny on SecretHostess.com has her own unique services that she provides so just contact her for more information.
What Type of Female Sex Workers Can I Find on SecretHostess.com?
SecretHostess.com is one of the fastest growing sex escort directories in the world. With over 20,000 independent female sex workers, you will be truly spoiled for choice. They are listed all over the world including capital cities such as London, Paris, Berlin, Dubai, Hong Kong, Sydney, Melbourne etc.
You will also be able to find a wide variety of female sex workers that come from various ethnicities such as Asian, European, African and Indian, just to mention a few.
These gorgeous female sex workers on SecretHostess.com have a wide range of sex services to offer you day and night and can provide incalls and outcalls to you.
They also have divine physical beauty, some of these features include long blonde hair with sparking blue eyes, natural C cup breasts and pink perky nipples.
Other female sex workers on SecretHostess.com have long silky black or brown hair with hazel green eyes, slender long legs and warm and inviting personalities to make you feel relaxed and comfortable.
Don't forget SecretHostess.com have stunning red hair vixens listed independently on their Adult Sex Directory, for those horny men who like to spice it up. These sexual female sex workers will entrance you with their milky-white skin, piercing green eyes, slender figures and flaming red long locks.
To find your perfect female sex worker on SecretHostess.com, simply start off by selecting your city or preferred location and then select your preferred ethnicity. From there you can refine your search even further by selecting other tag options such as hair colour, eye colour, dress size, bust size, sex service, etc.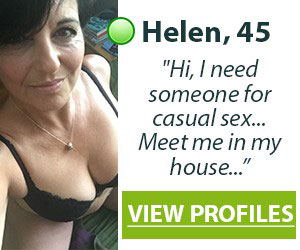 Partner Links
http://www.ukinternetdirectory.net/arts_humanities/artists/
World Escort Guide