What kind of gift can I take to an Escort?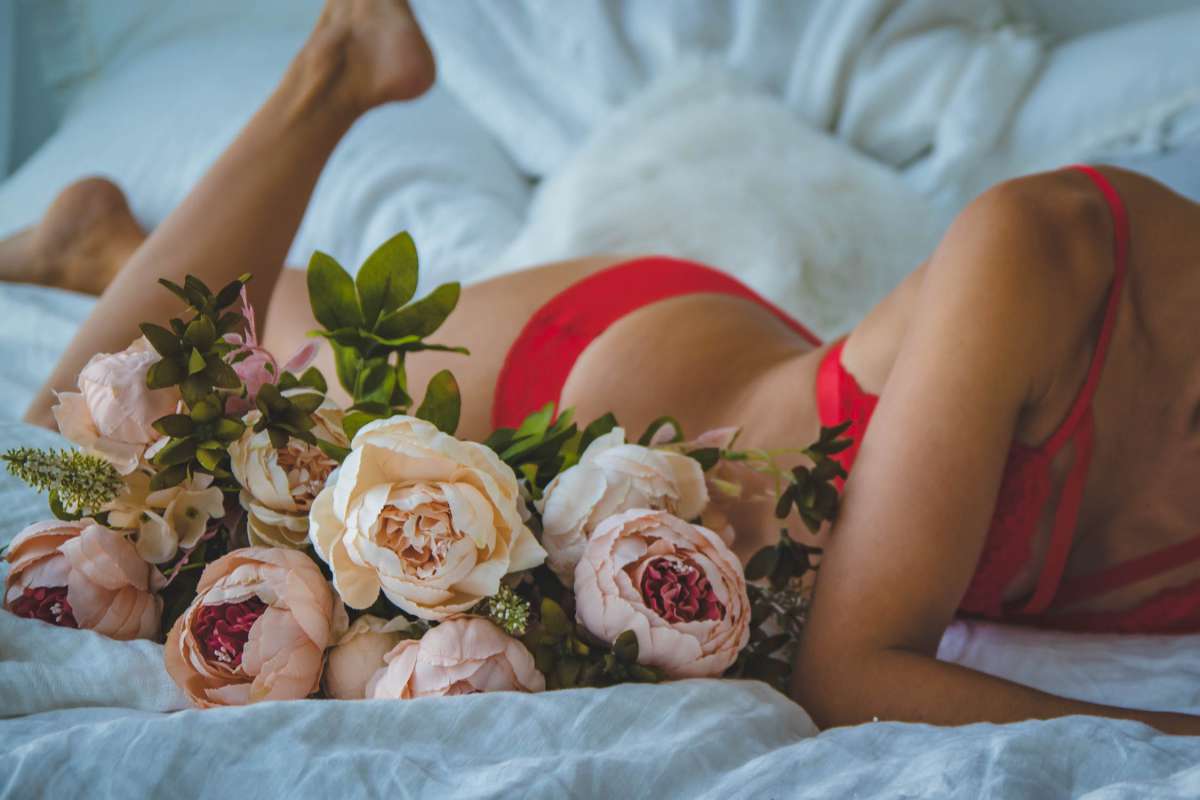 Although offering a gift to an escort is not mandatory, it's instead a show of appreciation. Some clients argue that purchasing a gift for an escort is not necessary since you will be paying for their time. However, some people naturally love giving and appreciating their playmates or those that make them happy with gifts. If you happen to be this kind of person, you shouldn't feel bad about buying a gift for an escort.
While most escorts in Sydney and other parts of the world don't expect clients to offer gifts in addition to their service fees, they will always appreciate the clients who do bring them a gift and remember such clients for their next booking. Escorts in Australia especially like the items that best suit their fancies and personalities, so it's vital to offer them an ideal gift item that they will appreciate.
You may openly or subtly ask to confirm the kind of gift the escort likes. But if you want to make it a surprise, this article shall intimate you with some of the best gifts to offer Escorts in Australia or other escorts.
Some escorts often add their desired gifts to their online profile, making it easier for you to choose the want to buy for them. However, if your escort does not have a public wishlist, there are certain items that you can't go wrong with. Such gifts are ideal for all escorts.
Below are some of the suitable gift items you can offer escorts as a token of appreciation:
Romantic Gift
Romantic gifts are such that they have general appeal on most escorts. Although some romantic gifts are less expensive, escorts still can't say no to them. Plus, such gifts are perfect welcome treats and the best way to get a business started with escorts. Romantic gifts present you as a perfect gentleman and make escorts feel more comfortable around you. Examples of romantic gift items include a bouquet of flowers or a single rose, a bottle of champagne or wine, chocolate, candies, and more. You can as well come with these gift items.
Beauty Products
Since every escort loves to stay sexy, classy, and elegant, spa products come as fantastic gift items for most escorts. Skincare products, nail and hair care products, bath salts, fragrance oils, and perfumes are perfect gift items for most escorts. But, choosing the most appropriate product for your escort might be tricky since everyone has different tastes. You can simply use the escort wishlist to choose the best product for the escort or just ask them.
Sex Accessories and Lingerie
Most escorts love to be gifted seductive lingerie, sex toys, and other sex accessories, even if they already have some. To be sure of the kind of sex toys to buy for an escort, you can ask, but there is nothing wrong in buying a sex toy that you have discovered an escort likes. You may experiment with it with the escort together. From dildos and vibrators to latex or silk, there are no limits to sex toys; you can get an escort just be sure it's what they like. Also, consider the size and favourite colour of the escort before buying them lingerie.
Jewellery, Wristwatches or Bracelet
Most escorts love to appear sassy wearing beautiful jewellery, bracelet, or wristwatches. Any of these gifts items will be highly appreciated by an escort, especially jewellery, because according to Marilyn Monroe, "Diamond are girls best friends." If you have the capacity, these are some of the best gifts you can get an escort because they have a lasting impression on recipients.
Surprise Gifts
Little thing matters, something expensive gifts could even make an escort uncomfortable. So, you can get creative with your gift ideas. The gift ideal could come from your conversation with the escort about their hobbies and interest. Then, you surprise them with a gift relating to those interests. For instance, if you discover an escort loves arts or concerts, you can surprise them with a ticket to a concert, show, or art gallery. Trust escorts welcome and appreciates these surprises. A personal gift is more appreciated than an extravagant gift because it creates a special feeling in the recipients.
Vouchers or Giftcards
If you are not sure what to buy an escort, you can buy them gift cards to their favourite perfume or spa store. Gift cards are amazing gift items because it's a way of allowing escorts to expend the cash on what they need at any time they like. If you want to surprise an escort with a beauty treatment but don't really know the best products buy them; instead of asking, you can surprise them with gift cards or vouchers. This gift item is a sure way to get into the good book of an escort. 
Knowing the perfect gift ideas to purchase for an escort, it's essential to consider some things while getting the gift item to offer an escort. For one, there is no shame in asking for the perfect gift item to get an escort, so you won't end up buying a gift that an escort won't enjoy. And if you're not sure of the perfect gift to get and don't want to ask, it's best you keep the gift item simple. You can go wrong with gift items like chocolate, wine, flowers, gift cards, and movies tickets.
Ultimately, don't tie a special request or entitlement to your gifts; offer it only for the sake of appreciation but no issue if the escort decides to offer you something extra to repay your kindness. However, don't expect. Gifts are given to experience the fun and excitement of making someone happy. If you're the type that doesn't enjoy handing out a gift – or you're doing it because you're hoping for something in return – your escort will feel disappointed when they discover the ulterior motive behind the gesture.