Hygiene and Beauty Tips For Escorts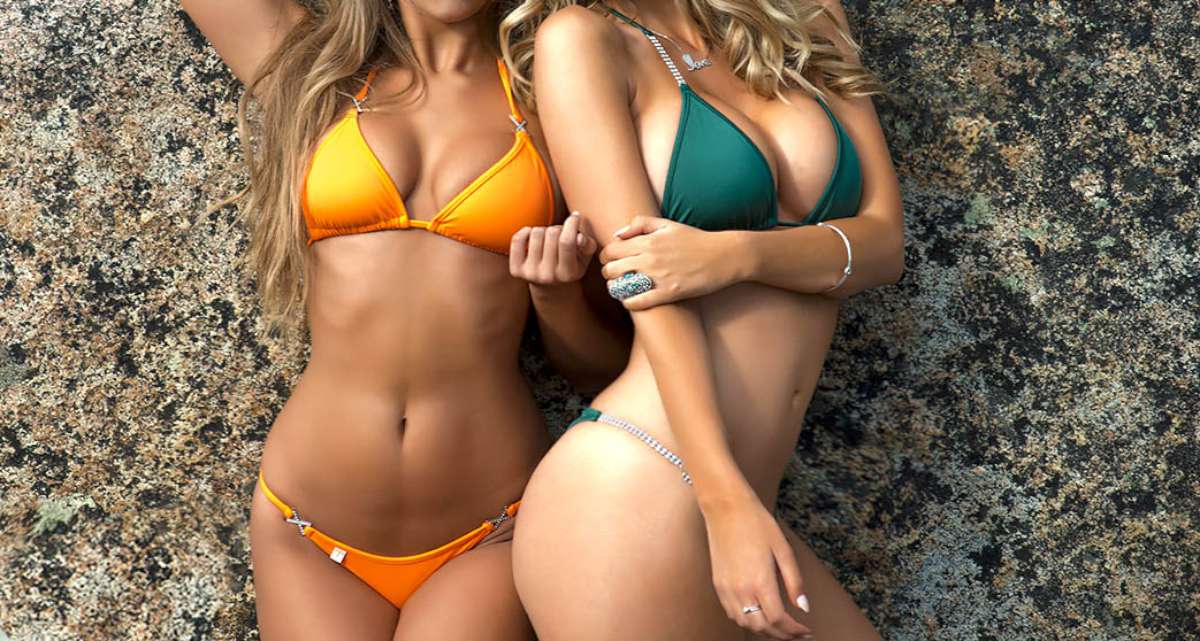 Hygiene and Beauty Tips For Looking and Feeling your best as an Escort
Keeping yourself in tip-top shape as an escort is not only extremely important for your own personal health, but for those of your clients as well.
Maintaining a high standard of personal hygiene and health is the best gift you can give yourself, especially when you are working as an escort on a long-term basis.
Looking and Feeling Your Best!
Looking and feeling your best as an escort will help you get through your day with confidence. To ensure that you are always putting your best foot forward, it's best to invest in personal hygiene products and routines that you can carry out throughout your workday as an escort.
As an escort maintaining your personal hygiene is imperative when building a clientele. Below you will find some helpful hints and tips that may help you to develop a health care routine that you can maintain on a daily basis.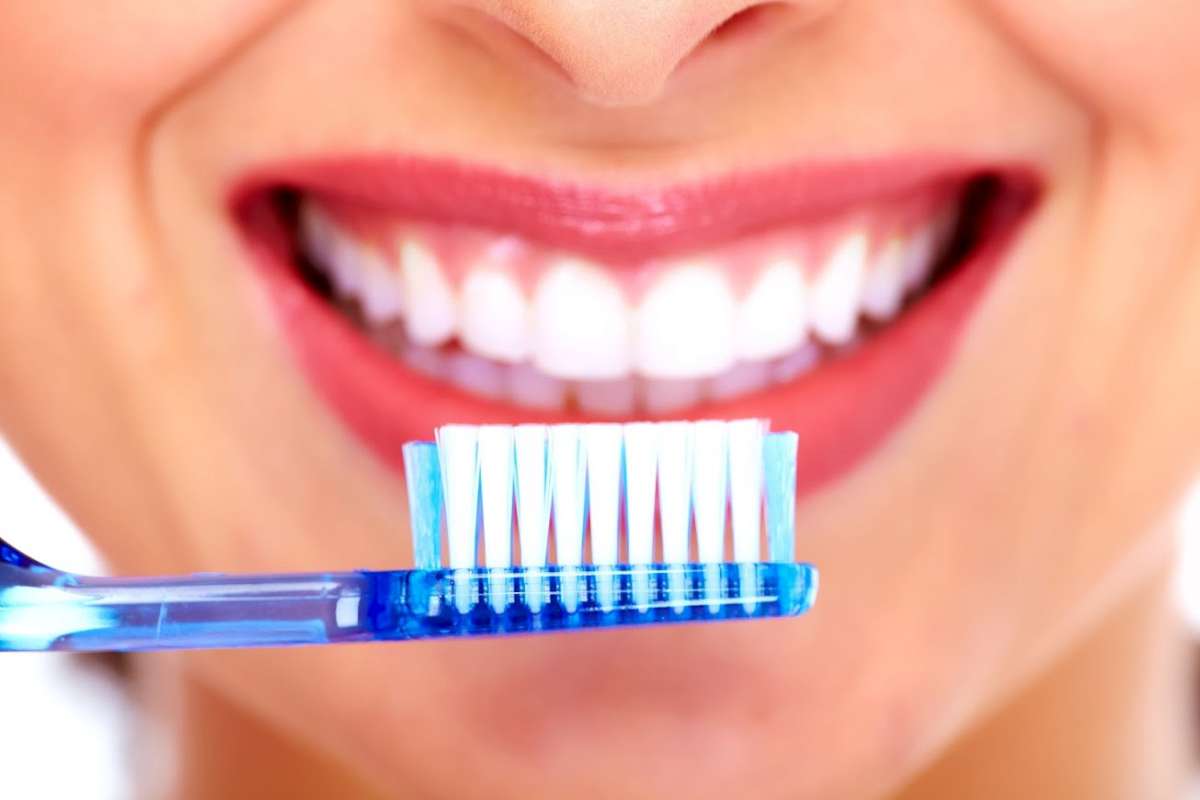 Daily Hygiene Routine Tips
Shower daily, at least twice a day. Morning and night are ideal, you may even need to have quick mini showers during the day to freshen up. Working as an escort requires you to keep yourself clean and smelling fresh.
Use a reliable long-lasting body deodorant spray or roll on to keep your body smelling fresh.
Shampoo and condition your hair every second day to remove built-up grease and grime. Shampooing and styling your hair on a regular basis also helps to keep up a professional appearance as an escort.
Brush your teeth at least twice per day, preferably between each client as well to maintain optimal oral health. Clients don't want to spend time with an escort who has bad breath or poor oral hygiene.
Use a mouth wash daily, preferably between clients to freshen up your breath and maintain good oral health.
Use a facial and body scrub each morning to remove dead skin build-up. If using a scrub daily is too much for your skin, then perhaps use a scrub a few times per week instead.
Moisturize your face daily with a nourishing day cream and serums.
Before you go to bed, make sure you take off all of your makeup with a hydrating facial cleanser and then apply a thick night cream to suit your skin type. Your skin will thank you in the morning!
Apply a moisturizer to your body and hands in the morning, throughout the day if need be, and then defiantly before you go to bed. Keeping your skin smooth and supple every day is very appealing to clients when working as a

high-class escort in Sydney

or Other Australian Cities.
Apply makeup that will last as long as possible throughout the day. Investing in a long-lasting foundation that will last at least 12 hours is highly recommended. Use other long-lasting makeup such as waterproof mascara and stay put lipsticks.
Finish your daily hygiene with a spritz of your favourite perfume. You may like to top up your perfume here and there throughout the day to keep you smelling irresistible!
Make sure you have plenty of sets of clean and fresh lingerie and stockings to change into throughout the day. A couple of clean and sexy robes will also be helpful to you throughout the day.
Worth All the Effort
The above hints and tips are just a few basic personal hygiene habits that you can invest in every day. Not only will your face and body thank you for it, your genuine clients will also appreciate it too!
Working as an escort on a long-term basis requires daily consistent work. However, you will find that all the effort you have invested in yourself will shine through and you will end up with an extremely professional image.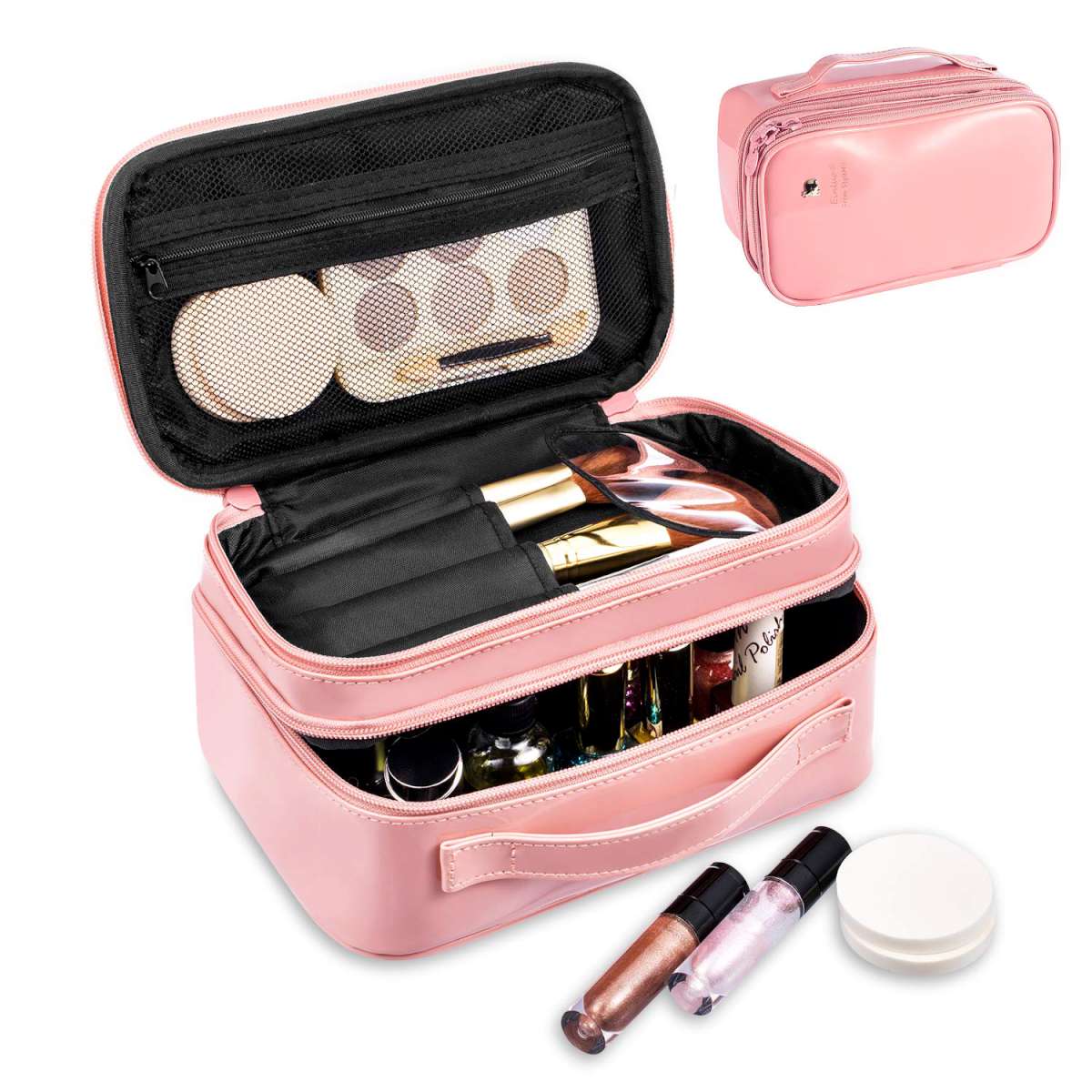 Daily Hygiene Kit For Escorts
Maintaining your daily hygiene habits is a great place to start when you are just starting as a new escort. Below, you will find a list of hair, beauty and hygienic products that you can take with you as part of your hygienic kit.
Having a kit that is put together and ready to go in a beauty case or some type of bag will make your life so much easier. The last thing you want to do is be scrambling around putting things together in a bag at the last minute, not only will that cause you to stress, but you might also forget to put something in the kit that you really need during your work hours.
Hygiene Kit to take to work
Below, you will find some suggestions that may come in handy for you. Each and every escort have their very own unique hygiene requirements, so if you can think of anything else you may wish to include, then please feel free to modify your hygiene kit just the way you like it.
Toothbrush and toothpaste
Mouthwash
Breath mints: Keeping some breath mints in your hygiene kit is perfect for freshening your breath in a hurry.
Shaver for your bits & pieces
Shampoo & conditioner
Haircare products such as hair spray etc.
Electrical hair styling equipment: Flat iron etc.
Clean lingerie: various sets of lingerie to be worn throughout the day.
Clean robes come in handy to wear over your lingerie
Makeup: Take all the makeup you will need to freshen up and touch up during your shift.
Perfume: A spritz of perfume here and there throughout the day will help keep you smelling nice.
Underarm deodorant: Underarm deodorant comes in handy if you need to touch up, or perhaps after a shower during the day.
Face washer: A face washer may come in handy if you need to take off your makeup and then re-apply it again.
Face moisturizer: Face moisturizer comes in handy if you need to reapply makeup again.
Perfume: Perfume keeps you smelling nice throughout the day
Wet wipes: Unscented wet wipes may come in handy during the day as they are quick and convenient to clean up during clients.
Hand sanitizer: Keeping a bottle of hand sanitizer may come in handy for both yourself and your client.
Clean lingerie and robes: Having a variety of lingerie and robes will come in handy during the day.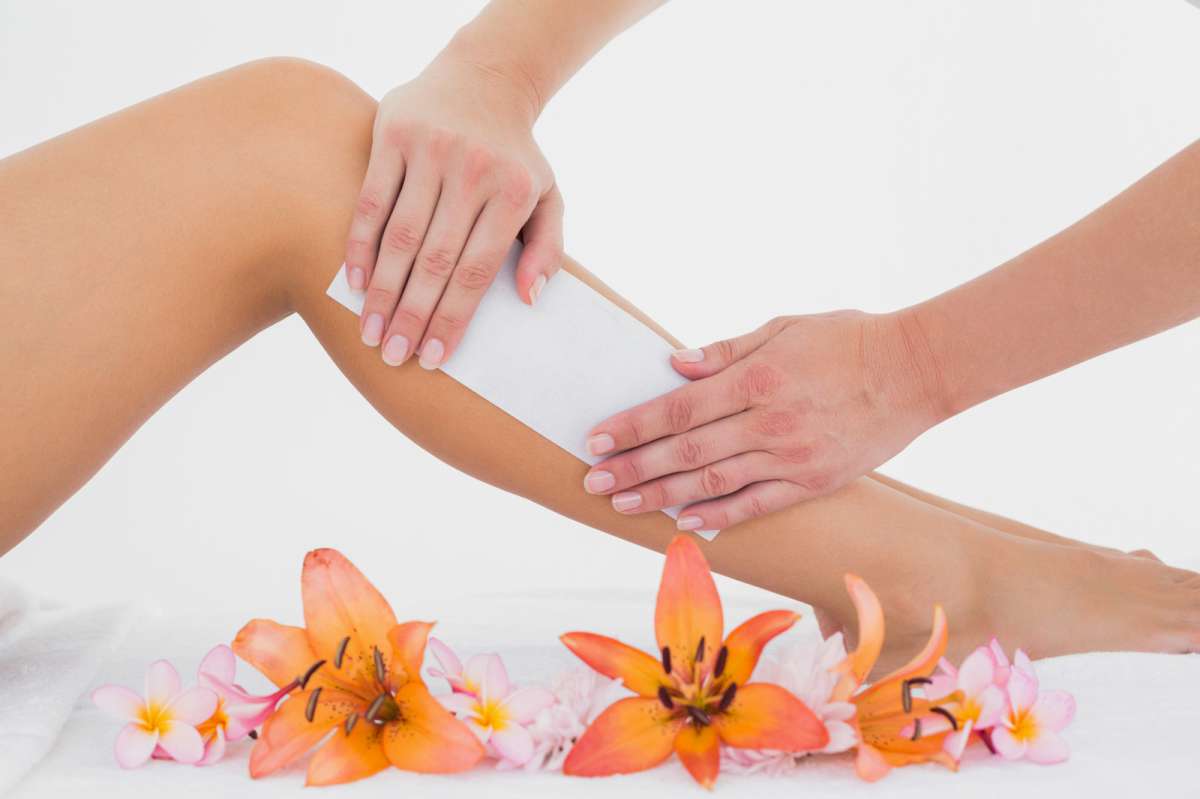 Weekly and Monthly Hygiene Habits For Escorts
Quite often working as an escort means working long days, so taking the time to re-invest back into yourself is essential. Along with your daily hygiene ritual, don't forget to include weekly and monthly maintenance habits that will keep you in good stead for years to come.
Below, you will find a list of other personal maintenance routines that will not only keep you looking beautiful but will also help keep you in good physical and mental shape.
Tips for Weekly and Monthly Maintenance
Shave your legs weekly to keep your legs smooth and looking attractive. Apply a moisturizer afterwards to keep your skin soft and supple.
Hair masque: A weekly hair masque will help to add moisture to your hair, leaving it soft and silky smooth.
Massage: A weekly or monthly massage is a great way to soothe away all of your stresses and tension. Massage is also great for your mental health, it will help you to relax.
Manicure: Having a manicure once a month will keep your hands and nails in tip-top condition.
Pedicure: Many escorts tend to overlook having a pedicure done, however freshly painted nails and soft heels will most probably be appreciated by your clients.
Acrylic Nails: If you prefer to have nail extensions due to the fact that your own nails don't grow, make sure that you maintain your nail extensions by having an infill done at least every 2-4 weeks, depending on how fast your nails grow.
Waxing: Investing in waxing all of your lady bits is a great way to maintain your image as a high-class escort.
Facials: To maintain your status as a high-end escort, monthly facials would be extremely beneficial to your skin. Keeping that luminous glow and soft skin in optimal condition, try investing in monthly facials.
Hair maintenance: As a high-end escort, maintaining your haircut and hair colour is extremely important. Keep your healthy and shiny by Having monthly trims and re-growth touch up's. Investing in regular salon visits will pay off for you in the short term as well as the long term.
Hair Extensions: Many escorts love to wear hair extensions as they look absolutely stunning. Keeping your hair extensions in good shape requires work, make sure that you go to your hairdresser and have your extensions moved up every 4-6 weeks, especially when you wear tape extensions. Brush your extensions daily and make sure that you take really good care of them by securing them when sleeping so that they don't matt.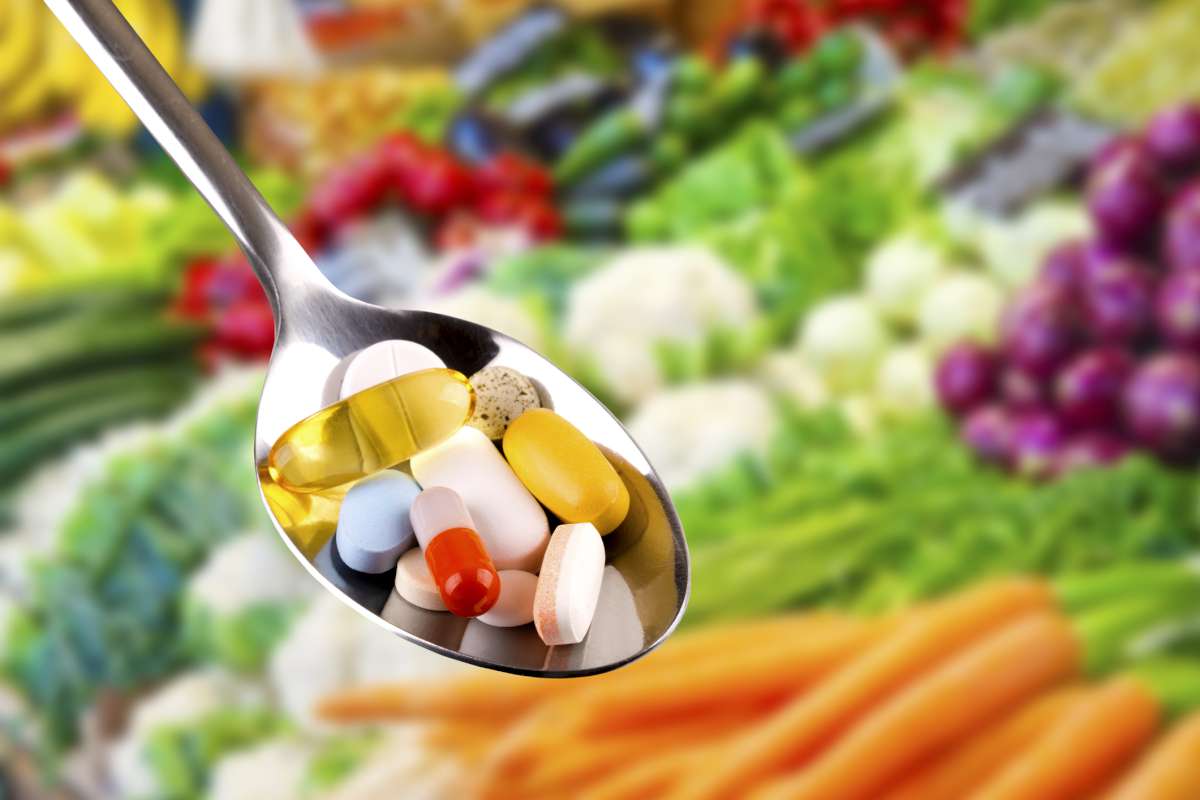 Additional Health Tips For Escorts
Vitamins: Taking vitamins on a daily basis may help you to maintain optimal health and assist you with energy.
Plenty of sleep: getting plenty of good quality sleep each night will help you to stay healthy and focused.
Exercise: To keep fit and healthy, try and include some type of exercise into your daily life.
Drink plenty of water: Drinking plenty of water each day will help you to stay hydrated. Water is also good for your complexion, helps prevent headaches and in general, is wonderful for your overall health and wellbeing.
Healthy food & snacks: As an escort, you will need to keep up your health and fitness by eating healthy meals and nutritional snacks. Preparing healthy meals and snacks before work will prevent you from snacking on foods that have very little or no nutritional value.
You can read more Health care tips for escorts here.
Include Hygiene Routines of Your Own
There are so many other ways you can keep your personal hygiene habits at a very high level. All of the above points are just suggestions, you may have other additional ideas when it comes to your very own personal hygiene health.
Talking with other escorts who have been working as a sex worker for many years is a great way to find new and helpful suggestions.
Daily hygiene routines are a great place to start when you start working as a new escort.