Health Care Tips For Escorts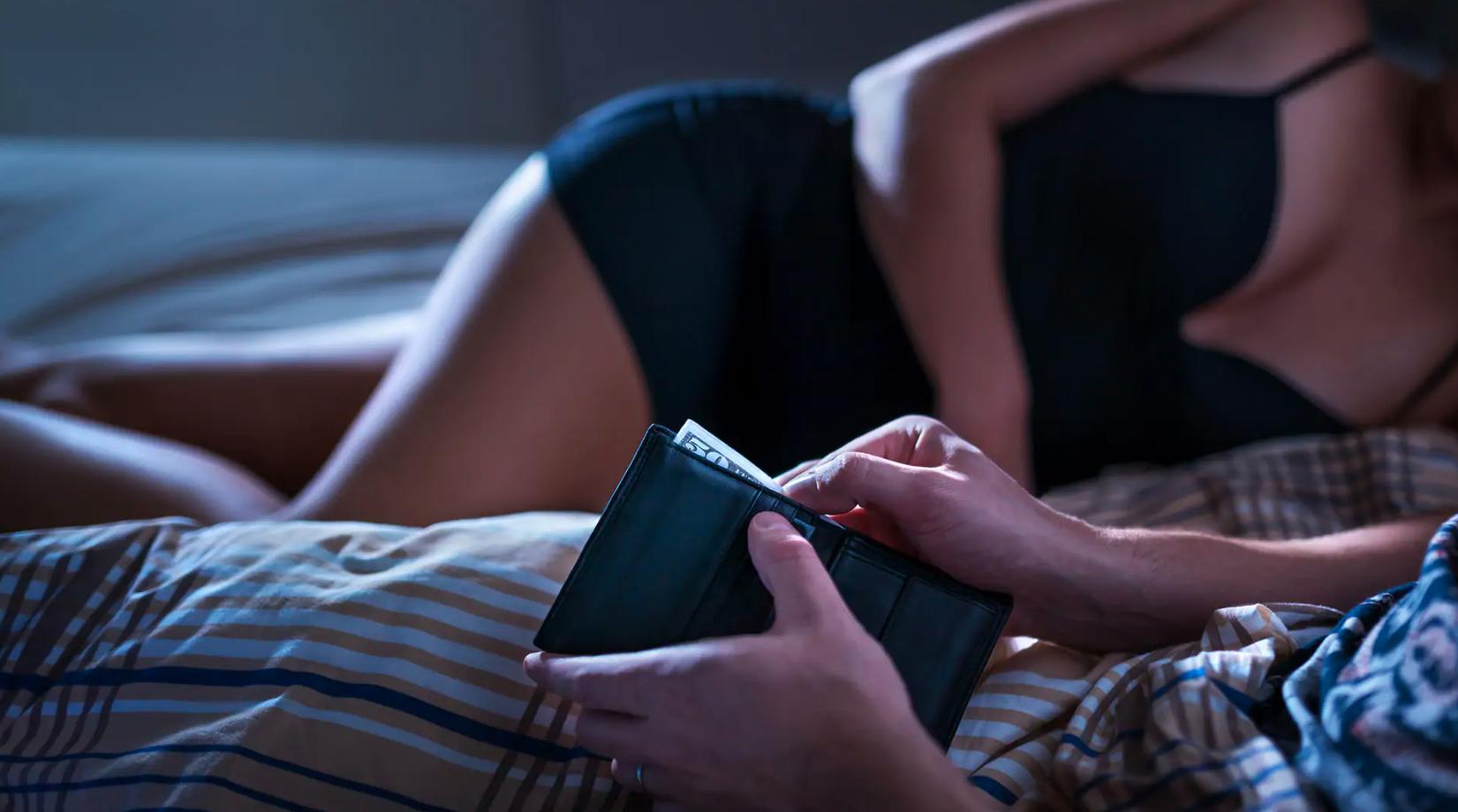 More than ever, sex workers and escorts are aware of the high demands their industry can place on them, therefore taking care of themselves and staying healthy is of the utmost importance.
For those Female Escorts who are only new to the industry, you may not be as aware as other escorts who have been in the sex industry for quite some time, so below you will find some very valuable and helpful hints and tips to keep you in the best optimal health as possible.
Arming yourself with knowledge and knowing how to take care of your personal health care needs is a great place to start when working as an escort. Working as a sex worker can quite often carry a certain stigma or undertone to it, however taking care of your health and body should be your first priority, so please read on to find out how you can improve your self-care journey during your time as an escort.
Making Time for Sleep

Sleep is quite often so underrated, however, having an adequate amount of sleep will help ensure that you stay as healthy as possible whilst working as an Escort.
You may be asking yourself how much sleep do you need? For most adults, around 7-8 hours of sleep daily is highly recommended by health care practitioners.
The quality of your sleep is just as important as the duration of your sleep, so making time for regular quality sleep is essential to the general health and wellbeing of your everyday life.
If you are having trouble sleeping, then seeking professional medical help from a local G.P is highly recommended and is a great place to start your health care journey when working as a sex worker or female escort.
The Benefits of Sleep
There are many benefits from regular and good quality sleep, below you will see a list of benefits that may assist you in your daily work as a sex worker or escort.
When you stick to a daily sleep routine, you may get sick less often.
You may be able to think clearer than usual when you have enough daily sleep, your brain is probably less inclined to feel foggy.
Sleep helps to promote a good mood and reduces the daily stresses you may have in your life.
Developing positive relationships with others is also a benefit you may experience when you have regular sleep that is of good quality.
Having regular good quality sleep has also been associated with lowering your weight and keeping it in a healthy weight range.
Quality sleep regularly has also been associated with lowering long-term health issues such as diabetes, heart problems, and other associated health illnesses that can reduce the long-term longevity of your life.
As you can see, regular good quality sleep is essential to your overall health as a new or even existing female escort. Hopefully, some of these tips about how sleeping can improve your health as a sex worker will be a great place to start when commencing your sex working journey.
Stay Hydrated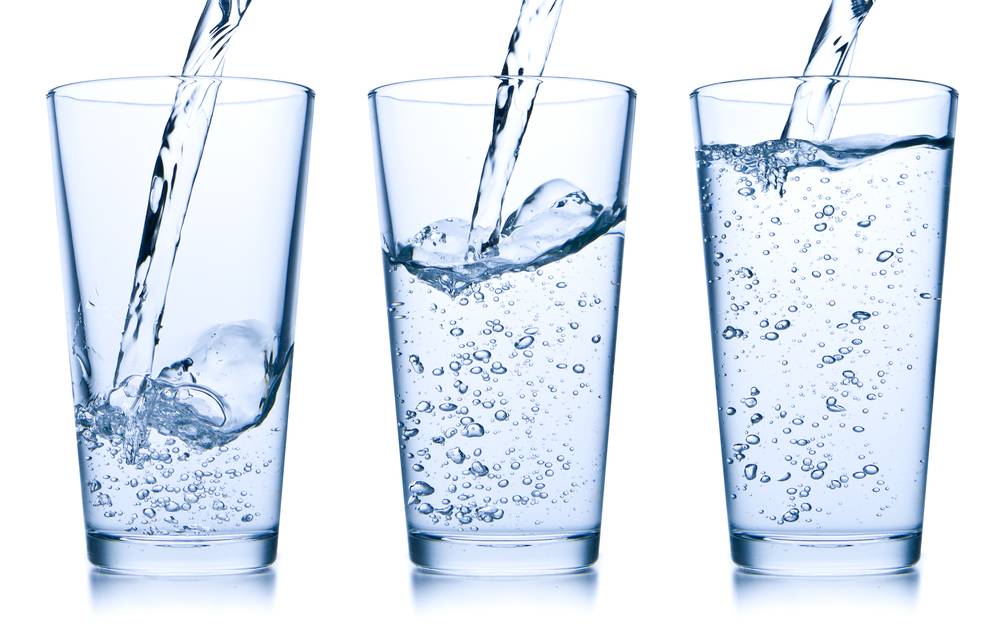 Staying hydrated throughout the day when working in the sex industry as an escort is essential to the overall performance of your mind and body.
Our Bodies Are Mostly Made Up of Water
Scientifically, our bodies are made up of around 60% of water, therefore the daily recommended water we should drink a day is around about 8 glasses of water. Every person is different, therefore you may need a little extra water if you are involved in lots of physical activities such as a sex worker is.
Hydration is Essential to Optimal Performance
When female escorts are not well hydrated it can greatly impact your performance as well as endurance. Staying hydrated throughout the day especially in the hotter months of the year is crucial to preventing overheating, fatigue, lack of motivation, and mental burnout.
Hydration May Help with Headaches
For many female escorts, staying hydrated throughout the day may benefit them greatly by preventing headaches, and also there is a possibility of actually treating any headaches that may come on during their working day. Every person is different, therefore has individual needs to keep them healthy, so if you are the type of person who dehydrates easily, then you may want to consider drinking more water throughout the day to stay hydrated.
In Summary, Benefits of Staying Hydrated
Staying hydrated will help to increase physical energy, brain function, and the possible prevention of headaches.
Staying hydrated throughout the day may help with muscle and joint function mobility.
Drinking water regularly throughout the day helps to promote good cardiovascular health. Staying hydrated helps to pump blood to the heart, making sure that you get enough oxygen to all of the cells throughout your body.
Plenty of fluids throughout the day such as water helps to cleanse your body and combat ailments in general.
In summary, the benefits of staying hydrated throughout the day, when working as an escort are highly beneficial to your overall health, so when possible drink as much water as you need, especially during the hotter months.
Eating Healthy Throughout the Day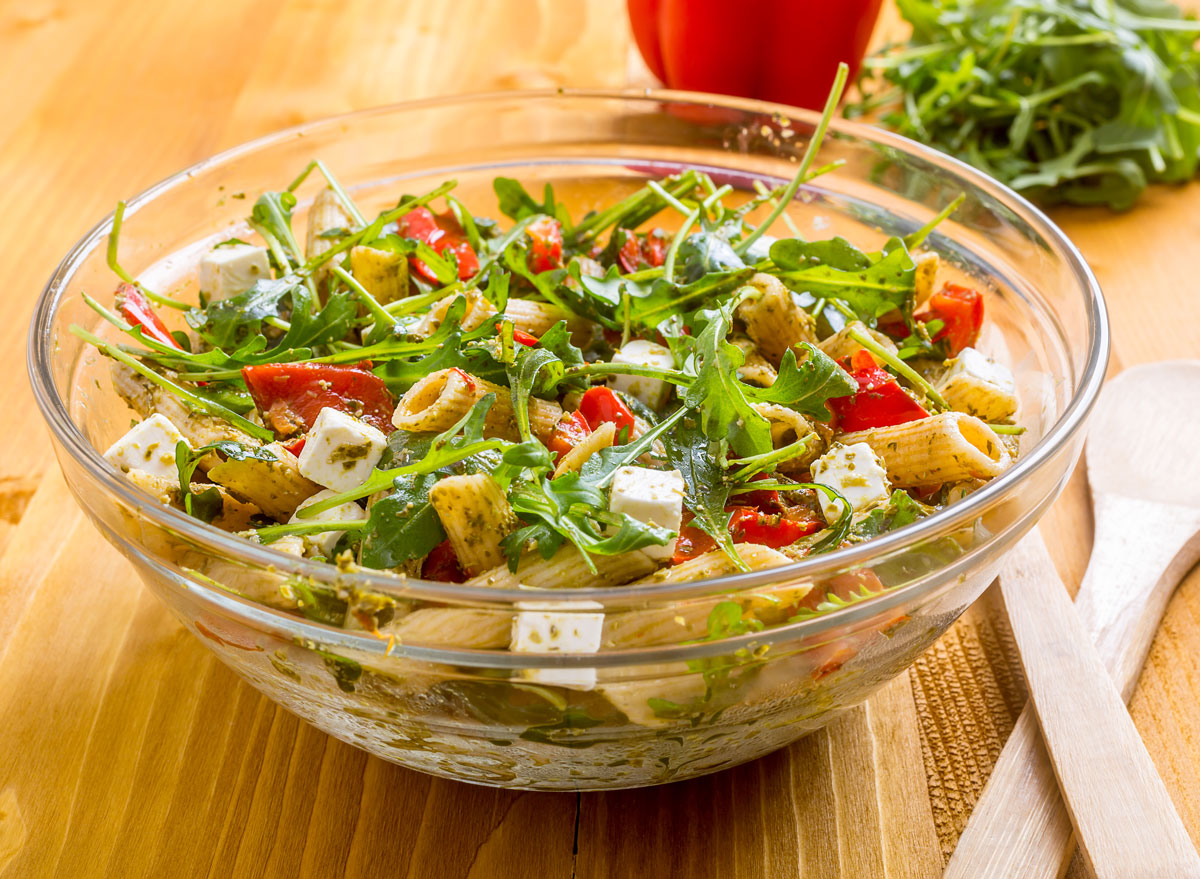 Eating healthy throughout the day when working as a new or existing escort is essential to keeping your strength up and overall health in optimal condition.
During your workday, you may find that you get so busy at times that you don't have time to eat, however, taking the time to eat something healthy and nutritious will benefit your health greatly!
Before your workday starts, simply spend 10 minutes preparing and packing simple healthy meals and snacks that will fuel your body and mind throughout your hectic workday.
Choose Snacks High in Protein
Choosing snacks that are high in protein and nutrients are the best to snack on between clients as they are quick, easy, and nutritious.
Pre-prepared whole foods such as salads and fruits in recyclable disposable containers purchased from supermarkets are also great options for when you have a little more time to sit down and fuel your body with nutritious food.
If your budget doesn't permit you to buy pre-packaged healthy foods, then make sure you set enough time aside before you start working to prepare healthy meals to stay healthy on a long-time basis. Remember, without your health, you won't be able to sustain your health as an escort.
Healthy regular snacks every few hours are also a great way to maintain your weight or even help you to lose some weight so that you sit in a healthy weight range.
Healthy Snack Ideas
Variety of unsalted nuts
Cubes of cheese
Hard-boiled eggs for protein
Small tub of Yoghurt
Healthy dips such as hummus and Tzatziki
Low fat, whole grain crackers
Snack sized cut up pieces of fruit and vegetables such as carrot sticks, celery sticks, apple slices, etc.
Small tins of canned fish
Kale chips
Protein shakes
Low carb protein balls
Dates
Avocados
Snack Options Are Endless
The above snack ideas are just a small portion of healthy snack ideas that you can eat throughout the day to fuel your body and stay healthy when working as an escort, just let your imagination run wild at the endless possibilities.
For when you have more time to sit and eat a meal properly, you may wish to consider more substantial meals that will not only keep you fuller for longer but also nourish your body and keep your short term and long-term immune system boosted!
All of the meal ideas listed below can either be made by yourself in your spare time or perhaps you may need to purchase these healthy meals from a food delivery company or a local supermarket that has plenty of healthy food options available to you. Either way, any money you invest into eating healthy will benefit you daily as well as in the future.
So, if you are a very busy female escort working in a large city such as Brisbane, then please tread on to find some healthy meal options that will keep you fit, strong, and healthy.
Healthy Convenient Meal Ideas
Freshly made or tinned vegetable soups
Vegetable lasagne and salad
Vegetarian, beef, or chicken nachos
Pan-seared salmon and a side salad
Stir-fried beef and vegetables
Homemade beef and salad burgers
Prawn risotto
Healthy mushroom pasta
Lamb and vegetable stew
Grilled barbeque chicken skewers
Chicken, ham, or turkey salad wraps
3 bean salad and chicken bowl
Homemade meatballs and spaghetti
Many Food Options Available
The healthy meals mentioned above are just a few options that you can either cook yourself at home, buy from a supermarket or even order-in from a meal delivery service.
As a female escort or sex worker in a city such as Brisbane or Sydney, you may find that you have plenty of food options at your fingertips, and with a little planning, you can take healthy meals and snacks with you to work so that you can snack throughout your workday and possibly sit down and have a proper meal when you have more time.
Staying Physically Fit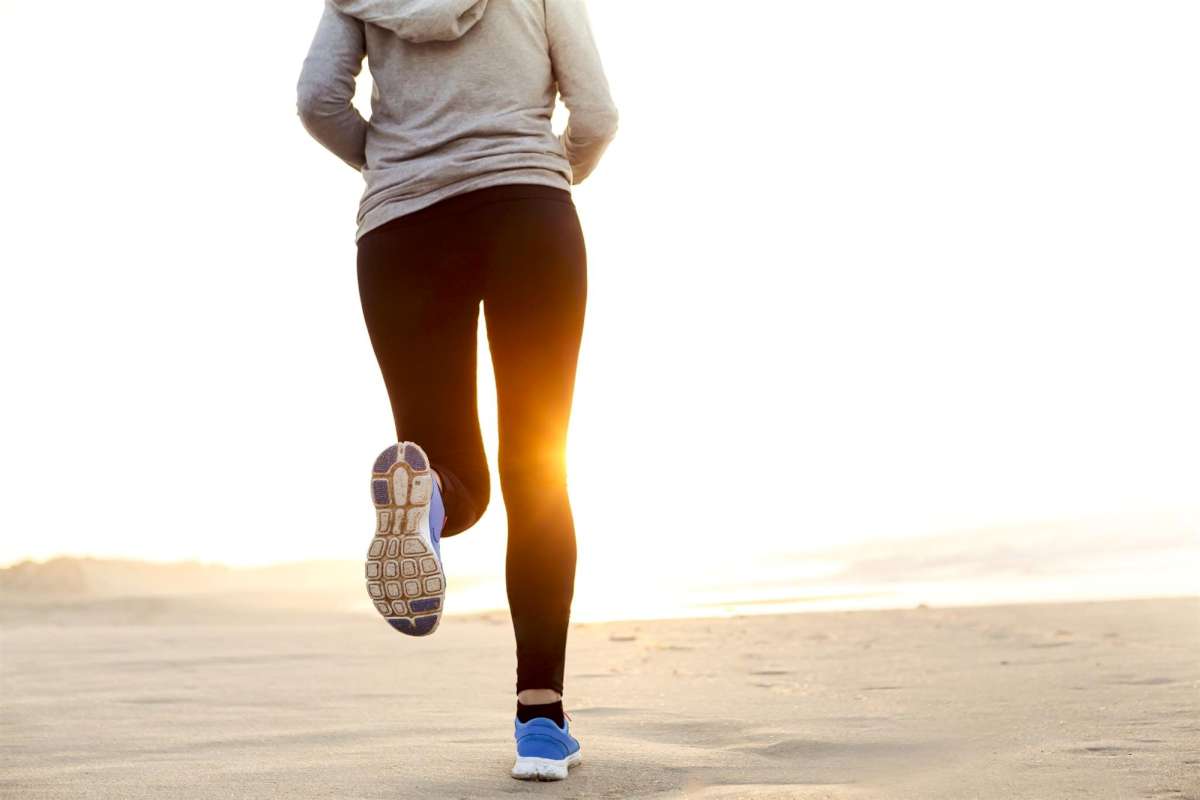 Working as an escort can be physically challenging! Working long hours and being engaged in physical activity throughout the day could possibly leave you feeling drained by the end of your shift.
General aches and pains, along with muscle fatigue are quite common in this line of work so staying physically fit on a regular basis is extremely important to keep in shape. To meet the high demands of being a sex worker or escort, you will need to find some type of physical activity outside of work and during your breaks to keep up your stamina and longevity within the sex industry.
Find a Physical Activity You Enjoy
To stay in shape as an escort or sex worker, it's best to participate in some type of physical activity that you enjoy at least a few times a week. Keeping active will not only help nourish your body and soul, but also keep you healthy and in tip-top condition.
We are not all the same when it comes to exercise, therefore finding a type of exercise that you actually enjoy and will commit to several times a week is the secret to be consistent and staying healthy.
What Type of Exercise Do You Like?
For those escorts who love to hit the gym and do classes such as H.I.IT, Body Attack, or Body Pump, try joining a gym close by your home so that you will be more likely to attend the classes on a regular basis.
Enroll in a Dance Class
If high-intensity exercise is not your thing and you prefer to dance instead, then why not choose from dance classes such a Zumba, BodyJam or Hip-Hop. Dance classes are a great way to stay in shape, give you a cardio workout, and firm up, all at the same time.
When you don't Have Time to Exercise
Working in the sex industry as a female escort can quite often be demanding and time-consuming, so at times you may find that you simply don't have time to go to the gym or enroll in a local dance class, so why not consider exercise at home or even in between clients.
Low impact exercise such as Yoga, Tai Chi, and Pilates, can all be done at home in the comfort of your own home. All of these low impact exercises can also be done at homework, so perhaps you can find a few minutes here and there to stretch a little, it's also good for your mental health as well.
How to Deal with Stress

Dealing with your stress as either a new escort or existing escort can be challenging at times, however, if you are aware that managing your stress at the early stages is extremely important, then you are well on your way to living a more balanced life.
Know Your Stress Triggers
Working in the sex industry can be challenging at times, therefore it is important to be aware of the emotional and physical triggers that can contribute to fatigue, exhaustion, and eventually total burnout.
Feeling isolated and detached from the outside world, along with working too many hours can be the first steps to feeling emotionally stressed.
Lead A Balanced Life to prevent Emotion Burnout
Other health factors such as lack of sleep, poor nutrition, staying hydrated, and leading a balanced life outside of work can lead to rapid burnout, ending inevitably in stress.
To prevent emotional burnout in your daily life as an escort, try implementing daily strategies that will help you cope with any stresses that may come along so they don't build up causing a total burnout.
Each and every female escort or sex worker has their very own unique needs and wants, so perhaps make a list of steps you can take to prevent yourself from an emotional burnout.
If you are finding it hard to manage your emotional stress on your own, then it's always a good idea to seek professional help before it too late. The first step is to see your G.P. and ask them for a referral to see a specialist in this particular area. Many health care professionals specialize in this area and would have specific strategies to help you manage your emotional needs.
When working in the sex industry, maintaining your mental health is extremely important, so if you feel as though you are not coping, seek out professional help so that you can maintain balance in your life.
Tips on How to Prevent Stress
Below, are a few tips on how you can help manage your everyday stress levels when working as a new or existing escort. Everyone is different, so you may like to add a few of your own strategies to this list.
When working long hours with demanding clients or situations, it's important to take frequent breaks to destress.
Try not to commit to working too many days or hours per day, making sure you have a balance between work and your personal life is essential.
Make time each week for yourself, make an appointment to have your hair done or nails done. If your budget doesn't permit, set aside some time at home to pamper yourself with a face mask or foot soak.
Make yourself a priority each day by eating healthy snacks and meals, stay well hydrated, and get plenty of sleep.
Spending time with family and friends is extremely important, make sure you schedule time each week to see a movie at home or the cinema. Laugh, chat and relax with people who love and support you is essential to your overall happiness.
Try and include some type of exercise in your daily routine, going for a walk with a friend, a pet, or even by yourself will have major benefits to your overall health and wellbeing, thus, reducing your overall stress levels.
Talking with other female escorts or sex workers may also be of benefit to you. Discussing your everyday work life, in general, may help to elevate any problems that may arrive, allowing you to put new strategies in place.
These prevention stress tips are general tips, so if you are experiencing higher than usual stress working as a new or existing escort, then it's always best to seek professional help.
Make Regular Health Check-Up's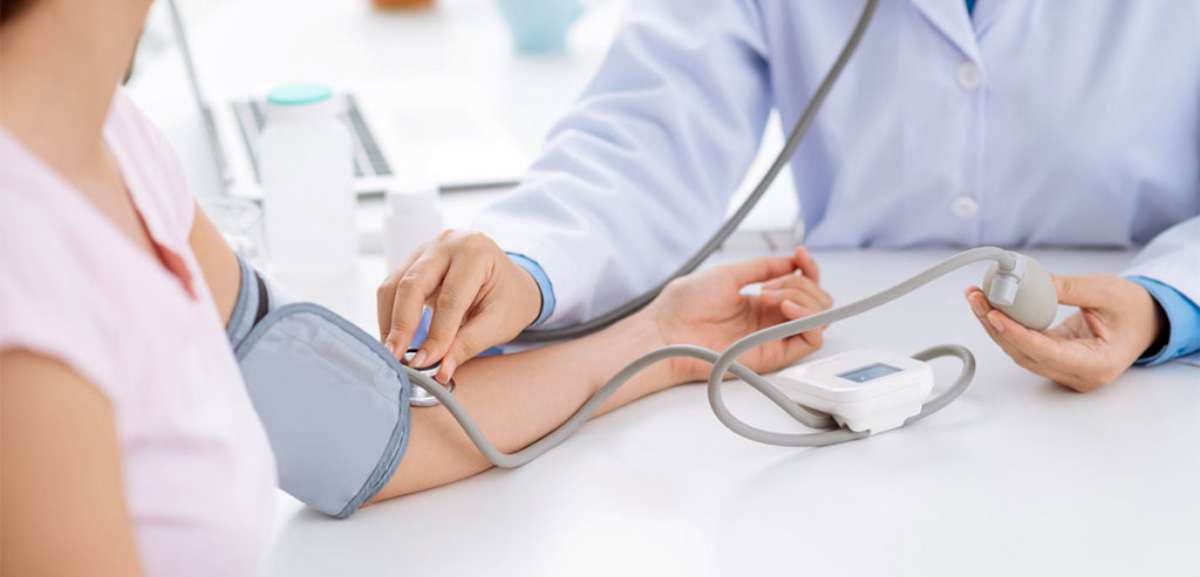 As a new escort or even existing escort, making frequent appointments to see your G.P is extremely important to maintain a healthy lifestyle. Practicing safe sex is most beneficial to both yourself and your client's health.
Arm Yourself with Knowledge
So, if you have any questions regarding how to practice safe sex, please talk to your G.P. as soon as possible.
Scheduling frequent appointments with your G.P. may help to prevent sexually transmitted diseases such as Genital HPV, Herpes, Syphilis, chlamydia, gonorrhea, or pelvic inflammatory disease.
Being aware of sexually transmitted diseases is extremely important when starting as an escort or sex worker. Maintaining your physical and mental health on a regular basis is the best way to living a happy and fulfilled life.
Remember it's all about balance, taking care of yourself, and implementing strategies that will help you to cope whilst working as an escort is of utmost importance.
If you have any questions or queries regarding your physical or mental health, it's always best to seek professional help.